Mobile Incident Command with GPS and GEO-Location (indoor) tracking
Eyezeon develops mobile incident command and tracking solutions that work on any OS platform and any device, using an innovative approach that provides a robust application that is easy to use with customer focused flexibility to meet your exact requirement.
Welcome to Eyezeon Technologies
Eyezeon builds intelligent multi-platform applications that provides total mobility for users offering "a go anywhere, use any device" approach that is future proofed, flexible and scalable to customers' particular needs.
Our team's knowledge and experience drives the innovative approach to designing and developing technology solutions that helps to resolve every day real world problems for personnel working in the emergency services, security and military sectors.
Above all, we carefully design and engineer our solutions to help save lives.
About Eyezeon Technologies
Although headquartered in the UK Eyezeon has development and engineering teams on three continents with business partners and investors in Asia, Europe and North America. The company brings together the knowledge and expertise from three technology companies, each with a proven track record in building innovative solutions for the emergency services, the military (NATO, DoD) and international organisations such as the IAEA. With an experienced management and technical team that understands technology, from software to electrical engineering, we have combined the best people to deliver quality products with the highest standard of service.
Eyezeon solutions
Working in partnership with our clients we aim to provide innovative and cost effective tools to help solve practical real world problems that you experience every day.
True mobility and scalability for a comprehensive incident command application, use smartphones, tablets or desktop computers
Create and easily share incident information, which is automatically recorded for producing reports clearly detailing accountability post incident
Track all personnel and assets such as vehicles, our GEO-location solution allows you to accurately track your personnel inside buildings or any GPS denied environments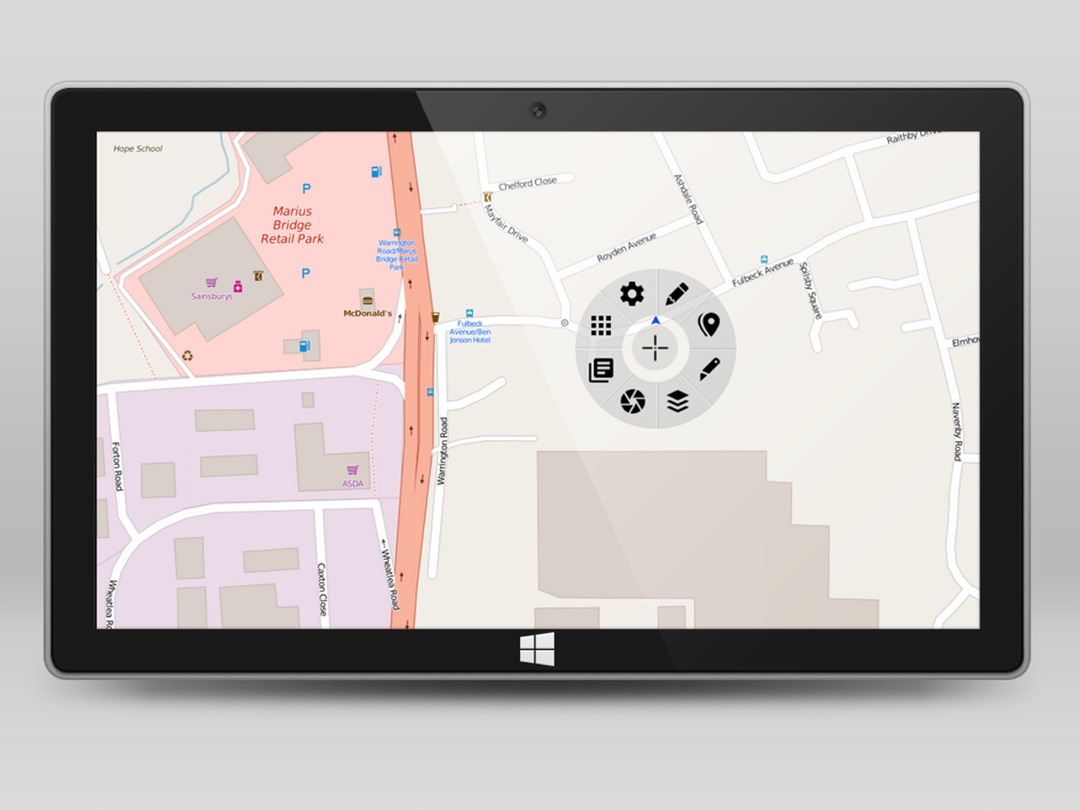 Mobile Incident Command – NEW Commander 2.0 (with GPS tracking)
Eyezeon's new Commander 2.0 application is a multi-platform, any device solution so can be used on Windows, Apple or Android, it is browser based so can run on desktop PCs, tablets or smartphones. We designed Commander 2.0 to be flexible to each customer's specific requirements, so is feature rich, yet is very easy to use and can be deployed on your own servers or you can use the secure Eyezeon cloud SaaS service.
Commander 2.0 has been designed with substantial input and feedback from emergency service professionals so is built to be fit for purpose for the demanding needs of mobile incident command.  It is quick to deploy, records every input and piece of information about every incident, who did what, where, when and why, all data is captured and securely stored automatically for review or generating reports post incident. You can even replay any incident like a movie, with a timeline displaying of every action or event as it happened in granular detail.
You can share information with other authorised users, select and de-select data layers, maps, GPS tracking data, weather feeds and a whole host of other live data sources, even add your own specific data feeds or visual layers and choose who can view them. Use the map as a whiteboard, annotate, add information and share it automatically, with Commander 2.0 we have put the power in the user's hands, you control exactly what you want to see at all times.
Some key features: enterprise data sharing, audio/image capture, e-forms, off-line mode, pre-plans, PDF reports, custom symbol libraries, add own maps/building layouts, authorised level security and much more.
Eyezeon Commander 2.0 GEO-location (indoor) tracking increases personnel safety
Eyezeon GEO provides an enhanced view within Commander 2.0 for tracking personnel inside buildings where there are no GPS signals. Using the Eyezeon inertial GEO tracker unit each person can be tracked with their positions accurately displayed in 3D on the map or building layout plan.
GEO is a totally self-contained tracking solution, it can work in any remote location and does not require any cellular connectivity, as GEO uses radio data communications to send the tracking data to the Eyezeon GEO Command Station where the information is clearly displayed on a rugged tablet computer.
GEO provides much more than tracking data, it can display personnel locations in 3D on the map, has a range of customer configurable rules and alerts that automatically display warnings on the Commander's tablet screen, such as non-movement or a fall. GEO can be integrated with existing telemetry and bio monitoring systems, so providing Commanders outside with a full picture of the situation of personnel in an operation inside a building.
Use the latest tracking technology from Eyezeon to move beyond just radio communications and guesswork, with GEO you will know exactly where your people are inside buildings during incidents.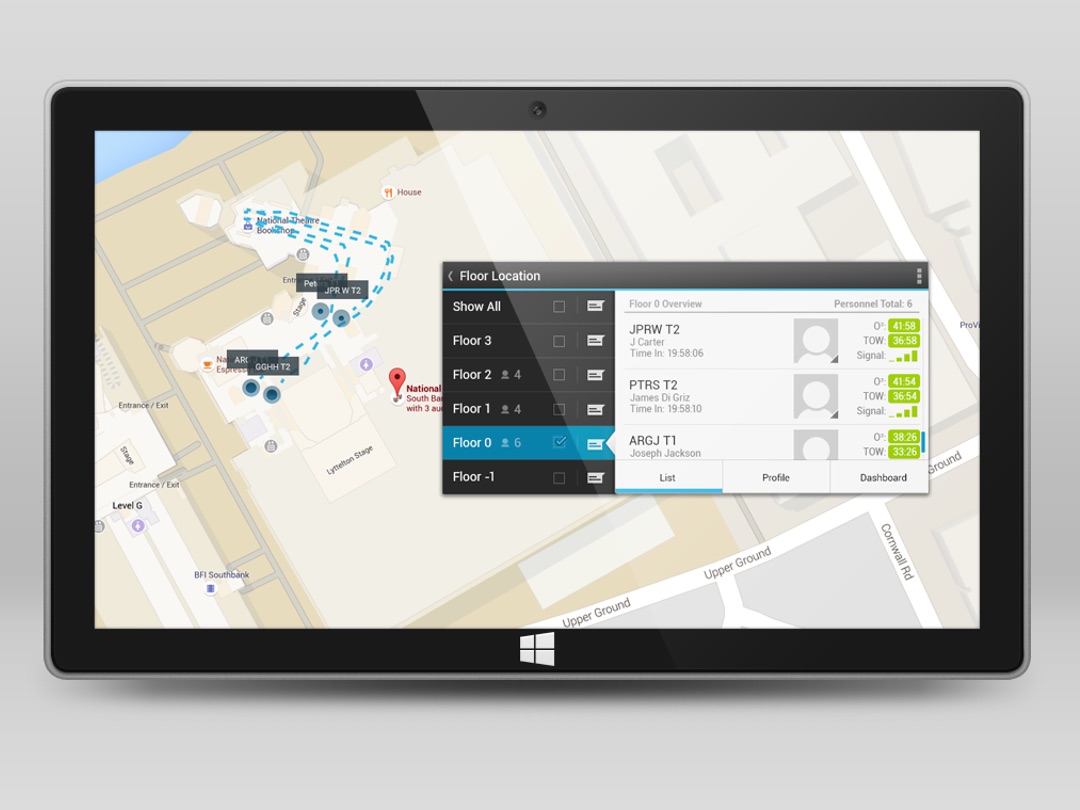 New Features with Eyezeon Commander 2.0
The Commander 2.0 development curve will add a host of additional features…
Augmented Reality (AR) for viewing GPS and GEO tracked personnel/assets using your device (smartphone/tablet) camera, view their exact positions in real time using our AR tracking data map overlay. It can be used at night or in any weather condition, it even positions people behind solid structures, AR is a bit like having X-Ray vision and will soon be available as an add-on function for Commander 2.0
Get In Touch
What can we do to support your objectives?  Contact us today on +44 (0)161 667 1480 or info@eyezeon.com or simply fill out the form below.